Armstrong Home Team -
royal lepage binder Real Estate
The Armstrong Home Team, including Brian and Alex Armstrong, are a team with Royal LePage Binder Real Estate serving buyers and sellers across Windsor and Essex County. With their combined experience and areas of specialization, their team is able to meet the needs of a wide range of buyers and sellers.
We started working with Brian Armstrong in 2017, developing a complete brand for him along with a custom real estate website. Over time, as Brian's real estate business has grown, we have continued to add new features and design updates to his website. When the time came to expand his brand and website to include the new team members, we continued to work with Brian and his team to expand his brand and web presence to match where their real estate business is now.
Expectation met. team branding | custom real estate team website | lead generation | Support

team Branding Including Logo and Print Design
We originally worked with Brian to develop his individual agent brand, creating a logo and other branding items that captured the professional and memorable image he wanted to present to new and existing clients.Brian's logo, yard signs, social media graphics and business cards all shared a common look and feel that helped to make his new brand more recognizable.
When Brian's business expanded to become Armstrong, Bentley & Associates and later the Armstrong Home Team, it was time to update his existing agent brand to represent the team. Rather than starting over and losing the brand recognition that Brian had built up, we extended his existing logo to include the team name, and created yard signs, business cards and other branding items for the rest of the team that are consistent with the designs we had created for Brian.
Custom Real Estate team Website
We originally designed Brian's website around him as an individual agent, including his messages about the benefits of his experience and the trusted network of professionals he works with so you always have the right information about the home you're buying.
With the transition to including the team, we redesigned Brian's existing individual website to include the other members of his team. We also added new custom landing pages focused on sellers, buyers and the local communities within the Windsor-Essex region. We also redesigned the existing pages to give the website a new, distinct look without having to redevelop it from scratch. Among the new features we added to the their website was the Sell a Home tool where users can enter the address of the property they're interested in selling and a message is sent directly to the team, who can then get back in touch with them with more information.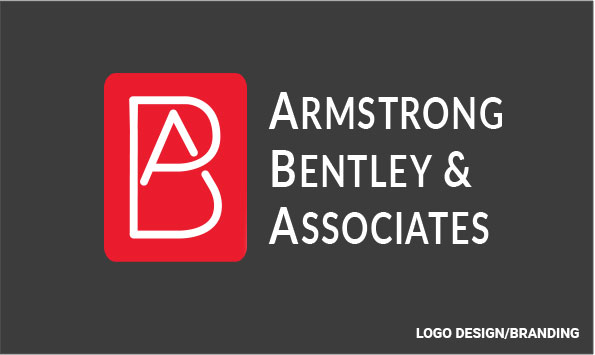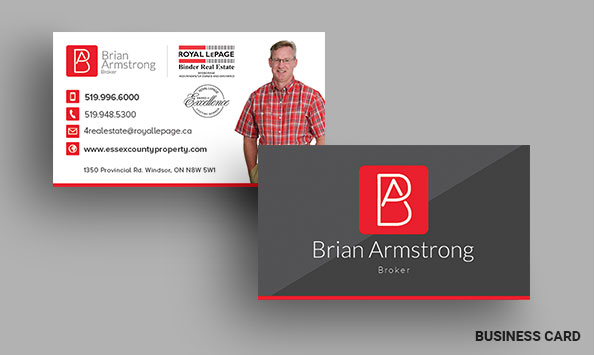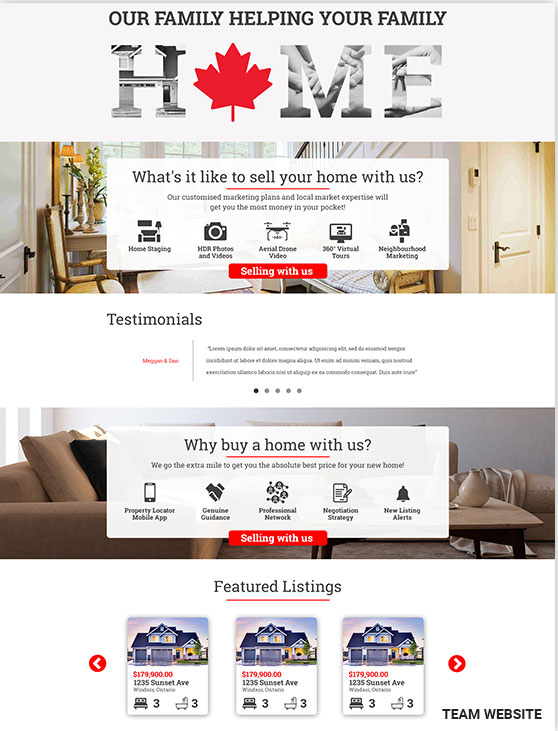 ongoing real estate lead generation services
We continue to work closely with the Armstrong Home Team to help them market themselves and reach more new leads. With ongoing support, when the team needs new graphic design work, content for the website or minor website development changes, we're standing by to help them out. WIth Google Ads, new leads who are interested in Windsor-Essex real estate services are brought to their website right through search result ads.
Armstrong Home Team is just one of the many real estate teams we have worked with to help them market themselves and reach more new leads online and in print. Whether you're an individual agent or part of a team, we would love the opportunity to show you how we can help you grow your real estate business. To learn more, call us today or fill out the form below.