Rob and Deb Armitage are a husband and wife team of Sales Representatives with Coldwell Banker Essential Realty in Windsor. As a team, they can offer their combined knowledge, experience, and real estate resources to their clients throughout Windsor and Essex County.
As a team, Rob and Deb needed a shared brand and message that reflects both of them and their real estate expertise. We created a team logo for Rob and Deb that includes both of their names as well as "Team Armitage" in it so clients would know they are getting the backing of a team of Sales Representatives as well as introduce Rob and Deb individually and give their brand a personal touch.

With their new brand in place, we custom designed and developed a new Real Estate Solution website for Team Armitage. Their website presents Rob and Deb both and individuals and as a team to help build their brand, and includes custom sections and features to help further their message of client-focused real estate service when you're ready to buy your next home, and utilizing the latest technology to help you sell your home. Like all Real Estate Solution websites, Team Armitage's website is fully responsive for desktop, tablet, and mobile devices, includes automated property listings, lead capture and management tools, a tailored backend system to easily manage their website, and more.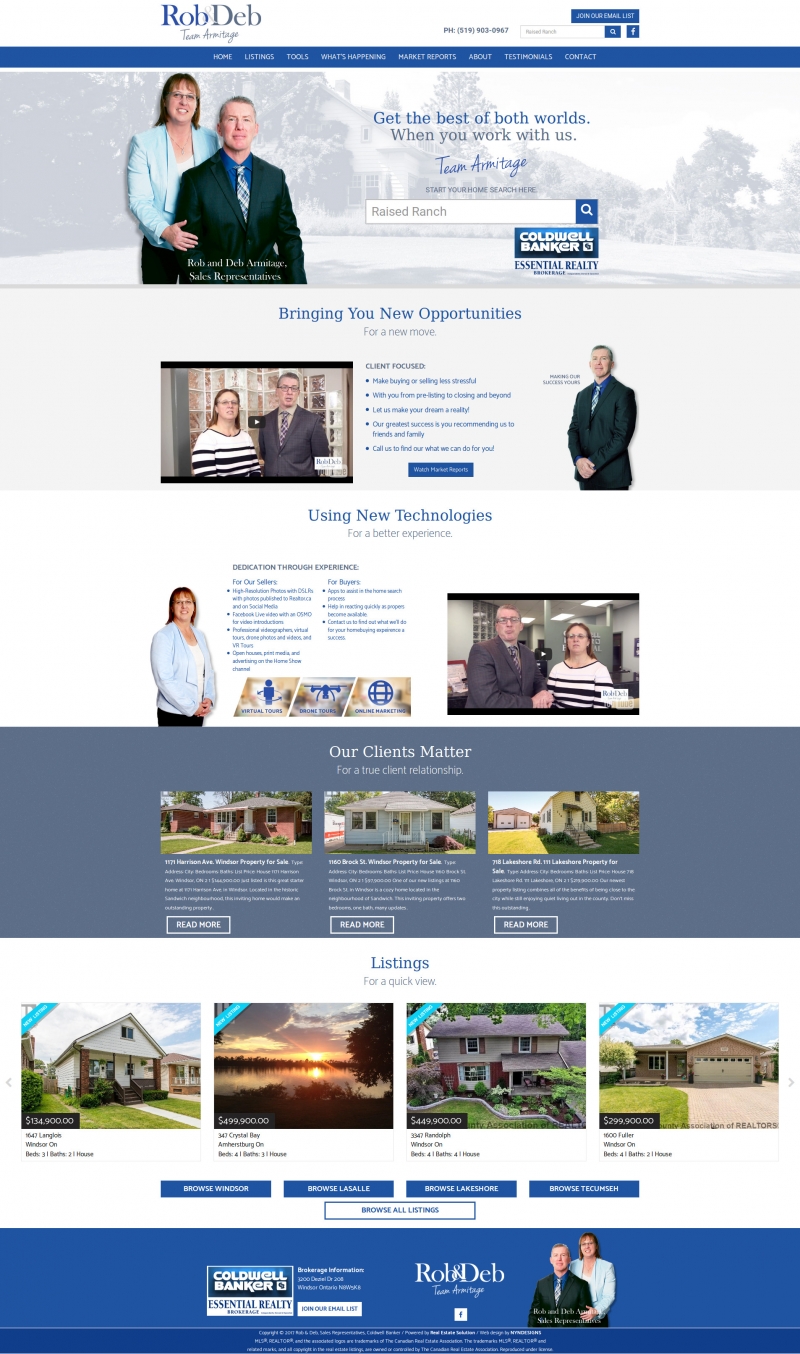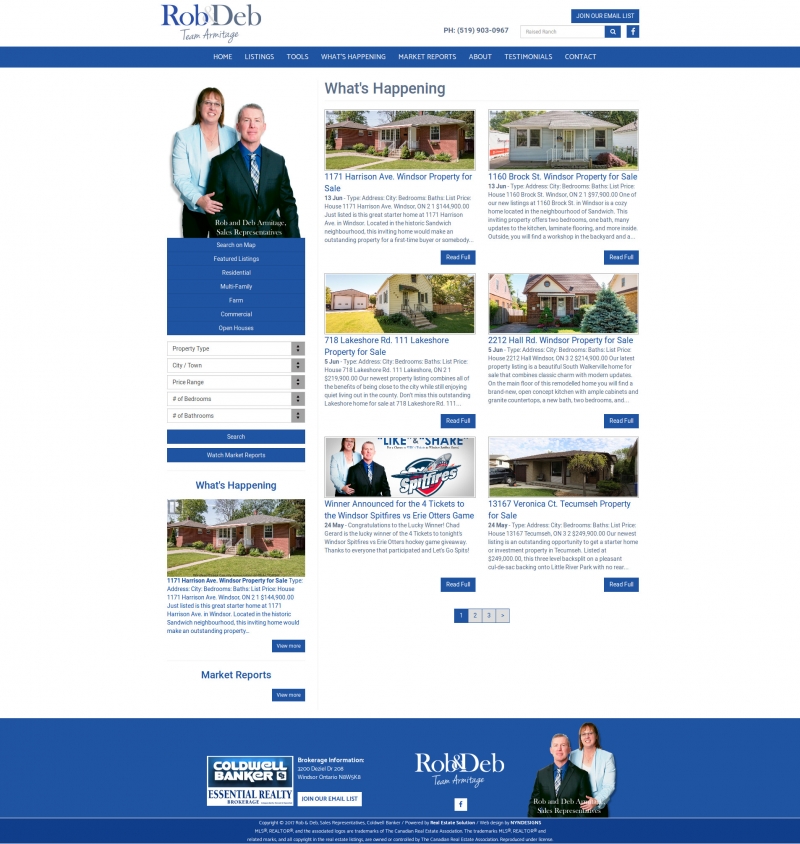 We also handle Team Armitage's social media marketing, including advertising new property listings for Rob and Deb both on Facebook and their website. This allows them to show potential clients a property first, before the listing is available anywhere else, and gives them a headstart on selling. We've also helped market giveaways for Team Armitage on Facebook, where users can "Like" their page and "Share" their post in order to win a great prize.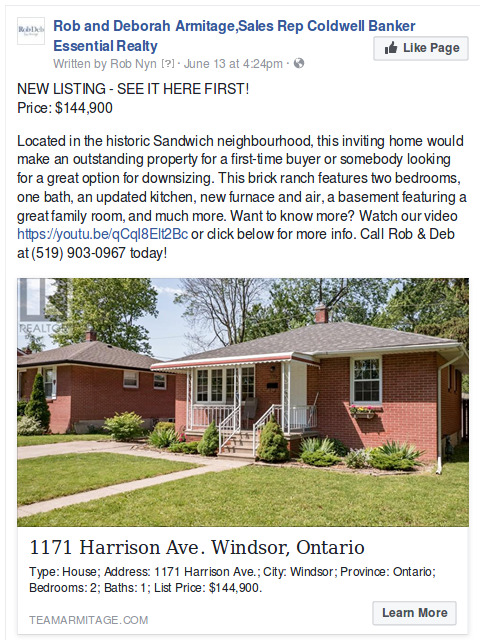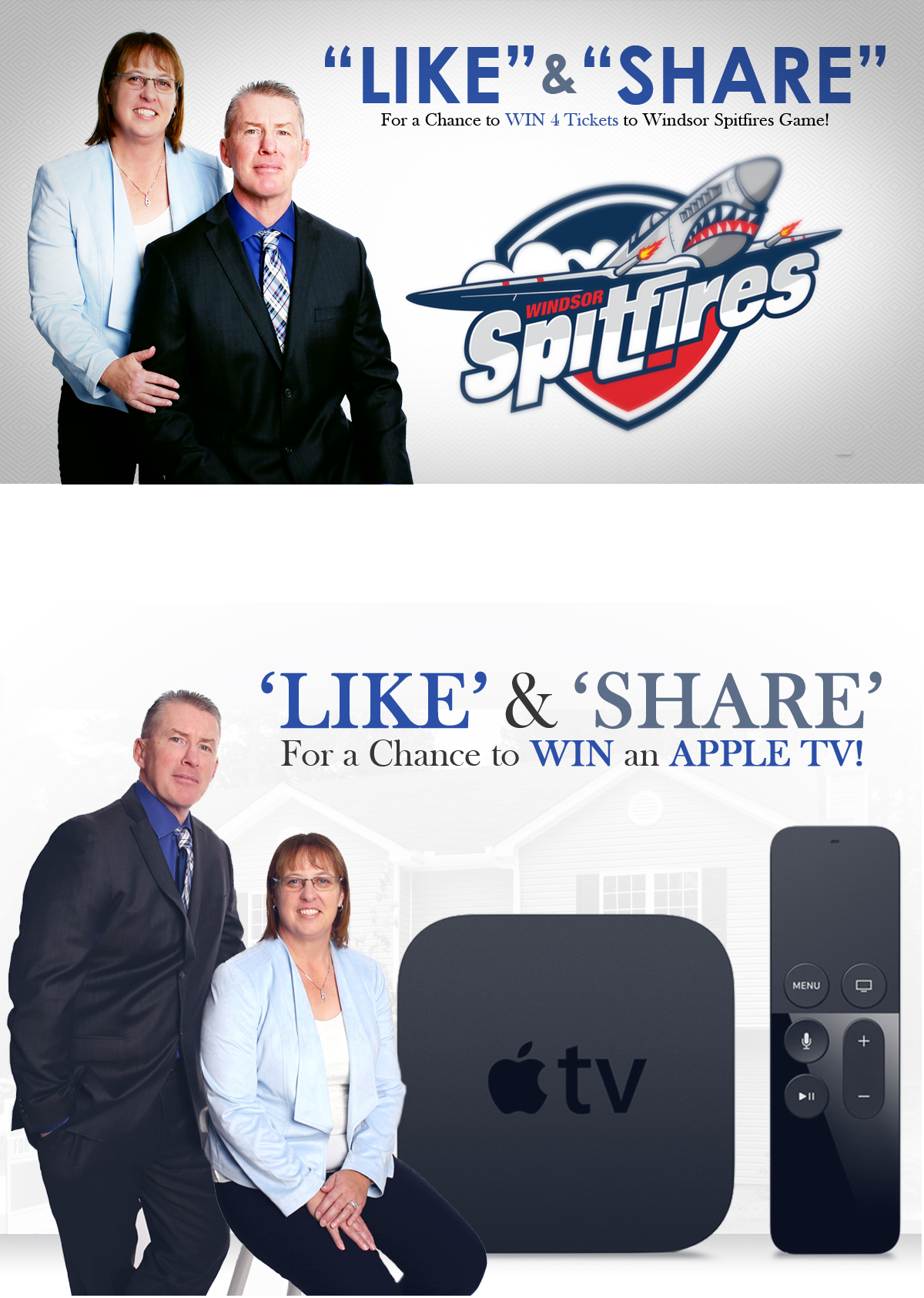 Team Armitage is just one of the many real estate teams that has turned to Real Estate Solution to help create a team brand, get a custom designed and developed team website, and to bolster their marketing efforts. Whether you are an individual, a part of a team, or interested in services for brokerages, Real Estate Solution has a wide range of services to help you generate more leads and grow your real estate business. For more information or to get started, contact us today.
Visit: www.teamarmitage.com