Rob Gruich, Sales Representative -
Royal Lepage binder real estate
Rob Gruich is a Sales Representative with Royal LePage Binder Real Estate with 25+ years in real estate who focuses on providing his clients with the right information and advice throughout the real estate process. He also specializes in heritage homes, giving clients who are interested in this historic buildings the benefits of his knowledge and experience so they know exactly what to look for and what they have to know before making a decision.
As an established and experienced agent, Rob chose Real Estate Solution to help him grow his business even further. We built a brand from the ground up for Rob along with designing and developing a Custom Real Estate Solution website for him. Since then we've continued to work closely with Rob with real estate lead generation services to help him reach more new clients.
Expectation met. agent branding | custom real estate website | social media marketing | Print | Support


agent real estate branding
Our work with Rob started with creating a complete real estate brand for him. The branding package we completed for Rob included logo design, design of his yard signs, business cards and other print materials, social media graphics, and more. All of these materials were designed to give Rob a consistent, professional look across everything that represents him.
Since his initial branding package, we have continued to design new branding items for Rob, including postcards, flyers, magazine ads, posters and other branding pieces as he's needed them.
Custom Real Estate agent Website
With Rob's complete real estate brand in place, we designed his website to capture that seem look at feel. Rob's custom real estate website includes a visual design that was created just for him and with his brand in mind, daily listing automation to ensure that he always has the latest property listings, Funnl site search to let his website visitors find properties by any features that are important to them and more.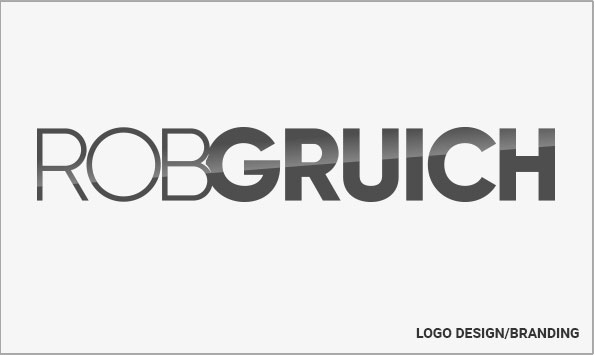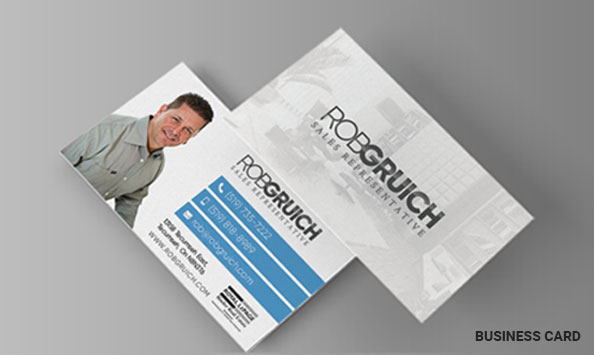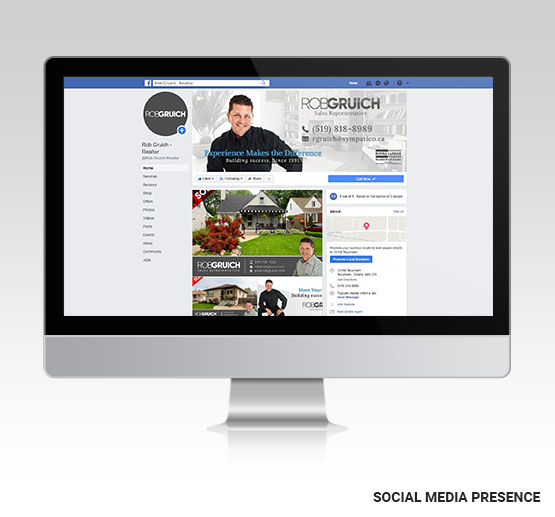 ongoing real estate lead generation services
We have continued to work with Rob to help him bring in more new clients with Ongoing Real Estate Lead Generation Services. These services include Google Ads to help him continually reach new clients who are searching for real estate in Windsor and Essex County, social media marketing to promote his newest property listings and other messages, and support to take care of his design and website content needs as they come up..
Learn More About How Real Estate Solution Can Help You
Rob Gruich is just one of the experienced agents that we've worked with to generate more leads and build a complete real estate brand. Whether you're an experienced or new agent, and an individual agent or part of a team, we are here to help you grow your business. To find out more, fill out the form below.