We're always working to add to and improve the features of your Real Estate Solution website. With that in mind, we're excited to announce the improved Search on Map feature that's coming soon to all Real Estate Solution websites. This enhanced map search feature lets users more easily find properties on your website and narrow down the listings to the homes that match exactly what they're looking for.

With the improved search on map feature, visitors to your website can more easily toggle between residential, multi-family, commercial, farms, condos and waterfront properties so they see exactly the listing type they're interested in. They can then further narrow down the listings by city or town, building type, price range and more, and the properties shown on the map will instantly update to show users only the ones that match their requirements.
The enhanced sidebar now shows you larger photos of the properties that fit your search criteria and with two on each row, making it even easier to get a look at the homes and commercial properties for sale that meet your website visitor's needs. When you click on one of these homes, you're instantly zoomed in on the map to its location and presented with a link to view the full property listing.
Search on map makes it easier for visitors to your website to see the properties in only the city and neighbourhood they're interested in, and to get a better sense of the features and amenities close by. It's just another way that your Real Estate Solution website makes it easier for potential clients to find the homes that interest them along with daily property listing automation, property search by neighbourhood and available Funnl search.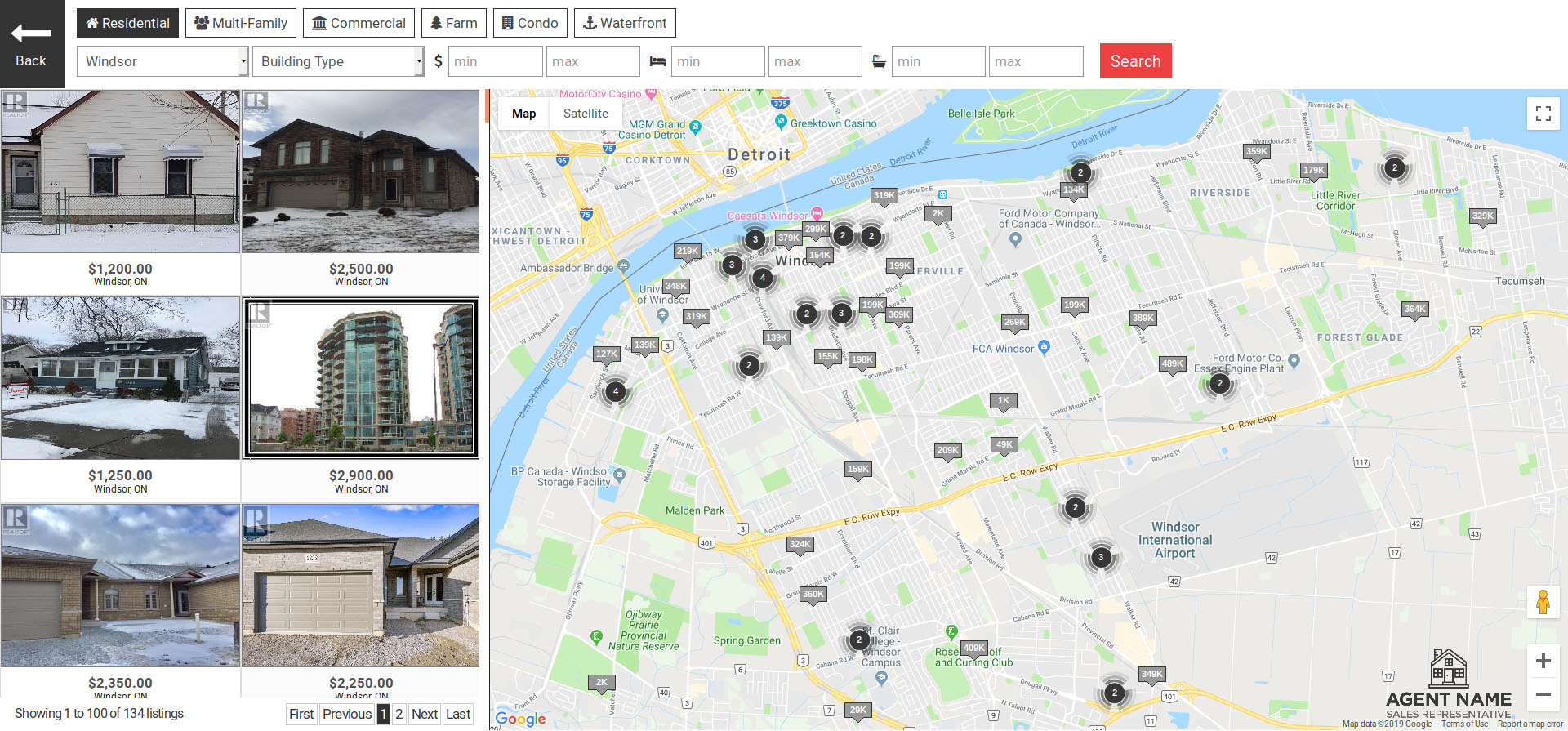 If you're an existing client, you can look forward to seeing this feature added to your website soon at no cost and with no action needed on your part. The enhanced search on map feature will be included on all new Real Estate Solution websites.
To find out more about this or any of the other great features you get with a personalized or custom real estate website from Real Estate Solution, fill out the form below or call us at 519.800.8010.